Imagine ...
a community where all children receive a quality education that offers a pathway to a brighter tomorrow. 
United Way of Racine County and our partners are working at critical points along the school spectrum to ensure the academic success of children and youth. United Way is laying the groundwork for future success in school, career and community. We champion education as a cause, mobilizing resources and engaging the whole community in support of our youth.
Funded EDUCATION Programs  
STRATEGIC PLANNING
In order to create the greatest change in our community, United Way developed a strategic plan that established goals and measurements to guide our work.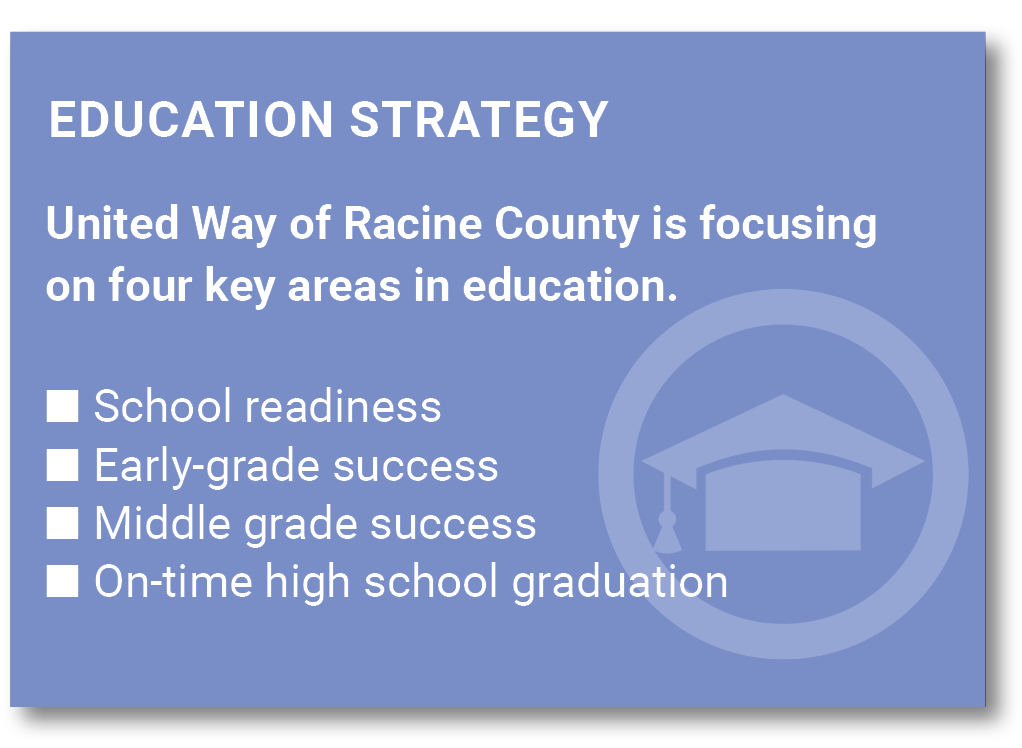 Get Involved in Education Solutions